Local carpet maker Godfrey Hirst is seeking ideas from fellow Cluster members on innovative ways to repurpose waste as it manufactures 27 kilometres of carpet a day in Australia and New Zealand.
Australia's largest carpet manufacturer and a major importer of hard surfaces, Godfrey Hirst sees "product stewardship as a key challenge not just for our own products but end-of-life carpet from all manufacturers".
"Our circular economy pursuits are well advanced in nature, and we're seeing some very promising results on a test-scale, but the topic of circular product stewardship is by no means solved," the company tells the Cluster.
Headquartered in Geelong, the 155-year old business began as a blanket factory and now offers a wide range of high quality residential and commercial carpets, servicing hospitals, universities, and other large-scale projects. Owned and operated by the McKendrick family for 50 years, it was acquired by NYSE-listed Mohawk almost three years ago.
Jane Fletcher, who takes over as COO this month and has been with the manufacturer for 25 years, says she hopes joining the Advanced Fibre Cluster Geelong will help spark ideas on better management of carpet waste. "There are opportunities for them — to have a use for our wastage or any ideas," she said.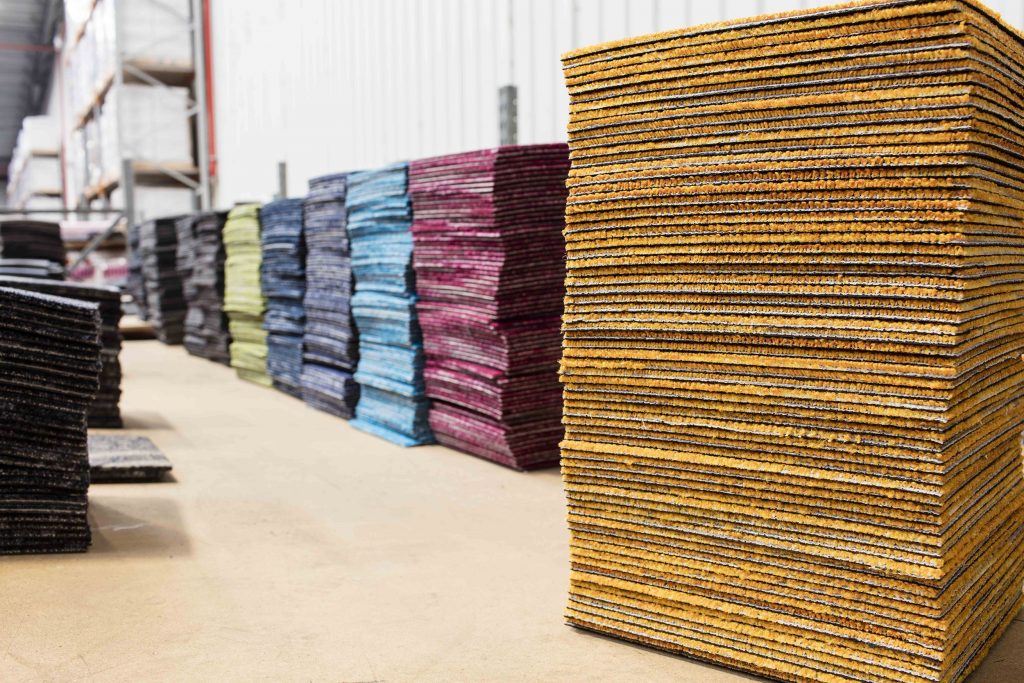 The company produces carpets of wool, nylon, polypropylene, and triexta to satisfy all channels and price points.
One of the Godfrey Hirst product lines, the "eco+" triexta carpet, is made from DuPont's trademarked Sorona® polymer technology, which contains 37% renewable plant-based ingredients and is made by extracting glucose from crops. The polymer is extruded to manufacture triexta yarn, twisted and heat set and made into carpet.
No topical treatment is needed for triexta, and 30% less energy is used during fibre production compared with nylon and 63% fewer greenhouse gas emissions are released (compared to nylon 6).
Its products are sold under Godfrey Hirst, Feltex, Redbook Carpets and Hycraft brands through specialty retailers, home centers, architects and designers. In recent years, Godfrey Hirst has expanded its product offering to provide a wide range of globally-sourced hard surface products, including LVT, wood and laminate.
The company says any mass-scale product recovery effort must be made and undertaken locally, to avoid the high environmental cost of end of life carpet from being shipped overseas.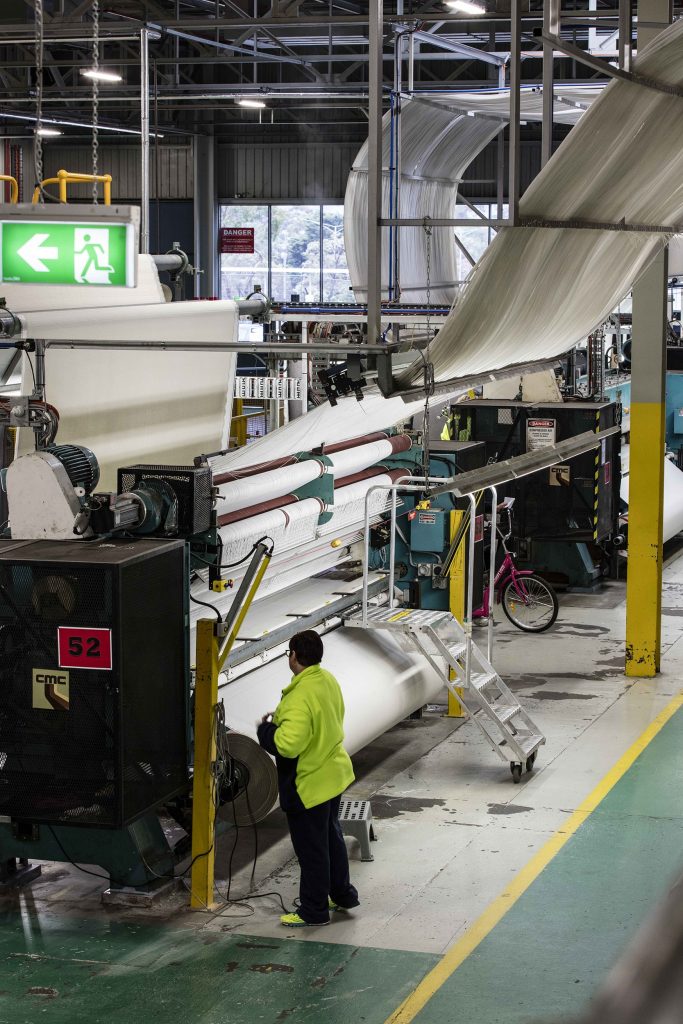 "This challenge will require significant investment and habitual industry change over the coming years to divert end of life flooring from landfill, which is currently the most cost effective option for commercial end users and residential home owners."
"We're continually investigating and implementing measures to reduce the potential environmental impacts of disposal of our products at the end of their service life and continued investment into sustainable waste and recycling systems for production and take-back programs."

Jane Fletcher | COO, Godfrey Hirst
Godfrey Hirst was one of the first Australian carpet manufacturers to offer a comprehensive take-back program with the promise to divert carpet from landfill. Its GHC Loop program gives carpet tiles a second life. Carpet tiles are collected, graded and reused for their original purpose in charities, schools, price-conscious buyers and environmentally-conscious corporate clients.
"We are working hard to further expand the scope and capabilities of this program in line with our ever-evolving product offering."
Established in 1865, Godfrey Hirst was one of Victoria's first textile mills. With its head office based in Geelong, state-of-the-art facilities and technologies are used in continuous dyeing and high-resolution printing; woollen yarn spinning; tufting equipment and finishing lines at plants in Australia and New Zealand.
Ms Fletcher says Mohawk has kept changes to a minimum since its acquisition.
"They purchased us because we were successful Australian business. As such, they have left us largely to continue on as we have previously done," she says. "We haven't seen huge changes. We're still operating in the same market largely doing the same thing."