Find out how design of new strong, lightweight products is solving some of the world's biggest challenges. From carbon fibre wheels for global car makers like Ford and Ferrari, and high performance sporting equipment, to parts for aerospace and space, products made locally are putting Geelong on the map.
The Advanced Fibre Cluster Geelong is hosting a series of lightning presentations by member companies and organisations exploring how excellent design is critical to solving global challenges. New materials and products are revolutionising aerospace and space industries, the automotive and urban mobility sector, high performance sports and textiles, as well as producing durable light-weighting solutions for a cleaner, greener future.
This Expo includes invited speakers from the Australian Space Agency, the Innovative Manufacturing CRC and Carbon Revolution, Geelong's rising star in the automotive sector.
This event is part of Geelong Design Week 2020, an initiative of Geelong UNESCO City of Design and the City of Greater Geelong.
Learn more about the groups you can meet at this unique event:
The event will begin with an engaging panel discussion featuring speakers from across the Advanced Fibre sector:
Dr Ashley Denmead
Engineering & Design Director, Founder
Carbon Revolution
Ashley has more than 14 years experience in virtual and physical prototyping of composite parts for motorsports, marine and industrial applications. He leads the Design, Engineering and R&D functions of Carbon Revolution and has been involved in all of the IP generation for the business. He has completed a PhD in composite materials at the Deakin University Centre for Materials and Fibre Innovation. 
Dr Denmead was awarded the 2016 "Victorian Young Manufacturer of the Year" prize. He contributes to all aspects of product design and holds inventor status on all patents in the company's IP portfolio.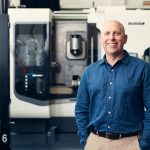 David Chuter
CEO and Managing Director
Innovative Manufacturing CRC
David Chuter joined IMCRC as Chief Executive Officer in June 2016. He is passionate about the local industry and creating a stronger platform for Australian manufacturing through catalysing investment in innovation, collaboration and competitiveness.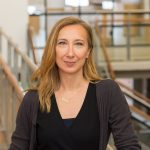 Professor Tuba Kocaturk
Professor of Integral Design
School of Architecture and Built Environment, Deakin University
Professor of Integral Design and the founding Director of MInD (Mediated Intelligence in Design) Research Lab at the School of Architecture and Built Environment, Deakin University.
Tuba is the Senior Editor of International Journal of 'Architectural Computing, which is committed to deepening the understanding of the foundations of digital systems for Architectural and Urban Design and the technologies enabling their development and application. She is also the founding co-director of Resilient Urban Ecosystems (RUE) Research Network and European Trans-Disciplinary Network of Design.

Tuba is currently collaborating with the City of Greater Geelong for the development of the city's future agenda as a UNESCO City of Design.
Glen Walker
Regional Director, Oceania
SEA-Electric
Australian
manufacturers of electric buses and trucks, transforming the mobility sector with their EV solutions.
Following the panel discussions, guests are invited to visit stands from selected members of the Advanced Fibre Cluster and listen to lightening presentations over drinks and refreshments:
Carbon Nexus is a purpose-built research facility designed to accommodate the diverse needs of international manufacturing organisations that require the cost-effective resolution of carbon fibre-related projects that are strategic and complex.
Located in Waurn Ponds, Geelong, the suite of equipment available to researchers and industry through Carbon Nexus is unparalleled. It is truly the nexus of industry, research and teaching for the global fibre community.
Carbon Revolution is an Australian company, which has successfully innovated, commercialised and is in the process of industrialising the supply of Carbon Fibre wheels to the global automotive industry. The founders of the company have progressed from single prototypes to designing and manufacturing the highest performing wheels for some of the fastest cars and most prestigious brands in the world. Carbon Revolution continues to innovate and supply its lightweight wheel technology to automotive manufacturers around the world.
Quickstep is a leading composite component manufacturer, ready to support your composite needs, with our advanced composite solutions capabilities.
The experience and passion for innovation in our extensive team allows us to engineer sophisticated, commercially viable solutions to manufacturing challenges.
For most of the 70 years CSIRO has been in Geelong, the focus has been on improving the performance and processing of natural fibres, in particular wool. Over the past 15 years CSIRO has transitioned to technical textiles and fibres. The current focus is carbon fibre, and in particular novel precursor polymers, carbon fibre structure and properties, and applications in composites.
Sykes is a leading manufacturer of world renowned rowing shells. It was in 1966 when Jeff Sykes built his first racing scull that would assist him in winning the Australian Interstate Sculling Championships – the Presidents Cup. That first boat was the beginning for what became Jeff Sykes & Associates Pty Ltd, now known as 'Sykes'.
GMS Composites delivers a range of specialised, high performance composite prepreg solutions for demanding advanced composites customers worldwide. The innovative Australian manufacturer is leading the way in carbon fibre and other "prepregs" or "pre-impregnated" composites. These are woven and other specialty fabrics which have been combined with a thermoset polymer matrix material, such as epoxy, or a thermoplastic resin.
All GMS Composites' standard and bespoke manufactured prepreg products are researched and developed in-house. R & D programs are carried out in close cooperation with a range of Australian research institutes and universities. As well as offering a standard range, the company has particular expertise in developing and supplying custom-designed prepregs for products in the Aerospace, Ballistic & Defence, Automotive & Motorsport, Sports & Leisure, Marine, and Rail & Transportation markets.
PARTINGTON ADVANCED ENGINEERING
Partington Advanced Engineering is an innovative composites-centric multi-materials engineering firm located in the heart of Deakin Universities' Geelong Future Economy Precinct.
ACS Australia has over 25 years of experience in advanced composites, with subject matter experts who are known globally for solving challenging problems in novel ways.
We are recognised and awarded as one of Australia's leading composites technology organisations, having worked on a wide range of development programs and commercial contracts with major companies, research organisations and government entities.
Specializing in design, manufacture and delivery of advanced composite structures and assemblies, conducted under ISO 9001 certification, ACS-A is the ideal partner to help clients gain a competitive advantage within any industry.
Austeng is a boutique engineering firm that specialises in the design, engineering, development and building of customised electromechanical machinery and systems. Austeng has earned many accolades including being the recipient of the Engineers Australia Engineering Excellence Award (Vic) for Innovation & Research & Development in both 2014 & 2016.  The firm has also been inducted into the Victorian Manufacturing Hall of Fame.