Virtual Expo with Germany: 2020-21 Event #03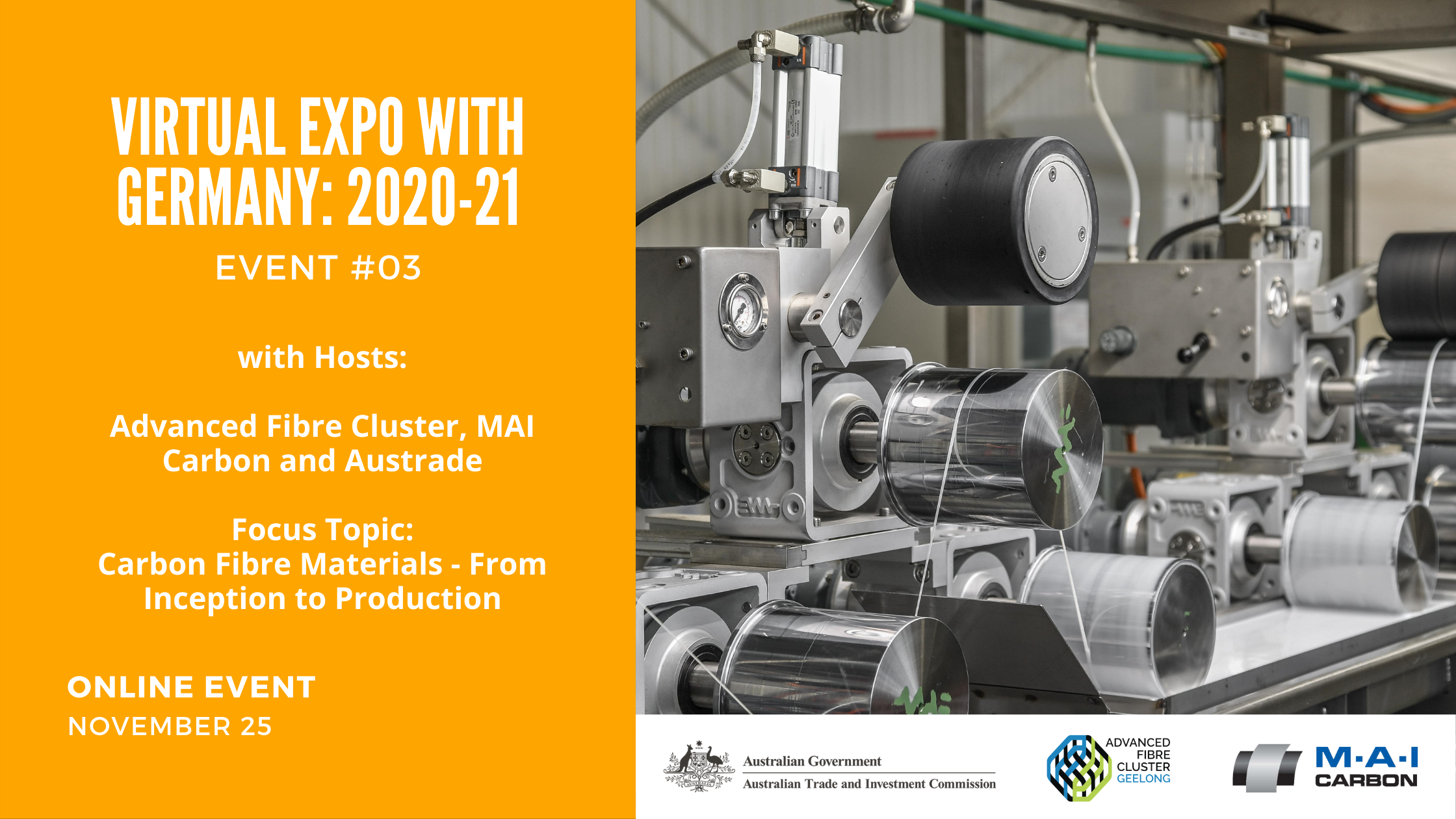 A series of webinars highlighting the opportunities available through Germany's MAI Carbon cluster and Australia's Advanced Fibre Cluster.
In this third event, we focus on new developments in carbon fibre materials – from inception to full-scale production.
The registration link below will direct you to the German registration site. After completing the required fields (those with an asterix) please click on "Send Invoice" and you will receive an email for this FREE event.