Virtual Expo with Germany: 2020-21 Event #02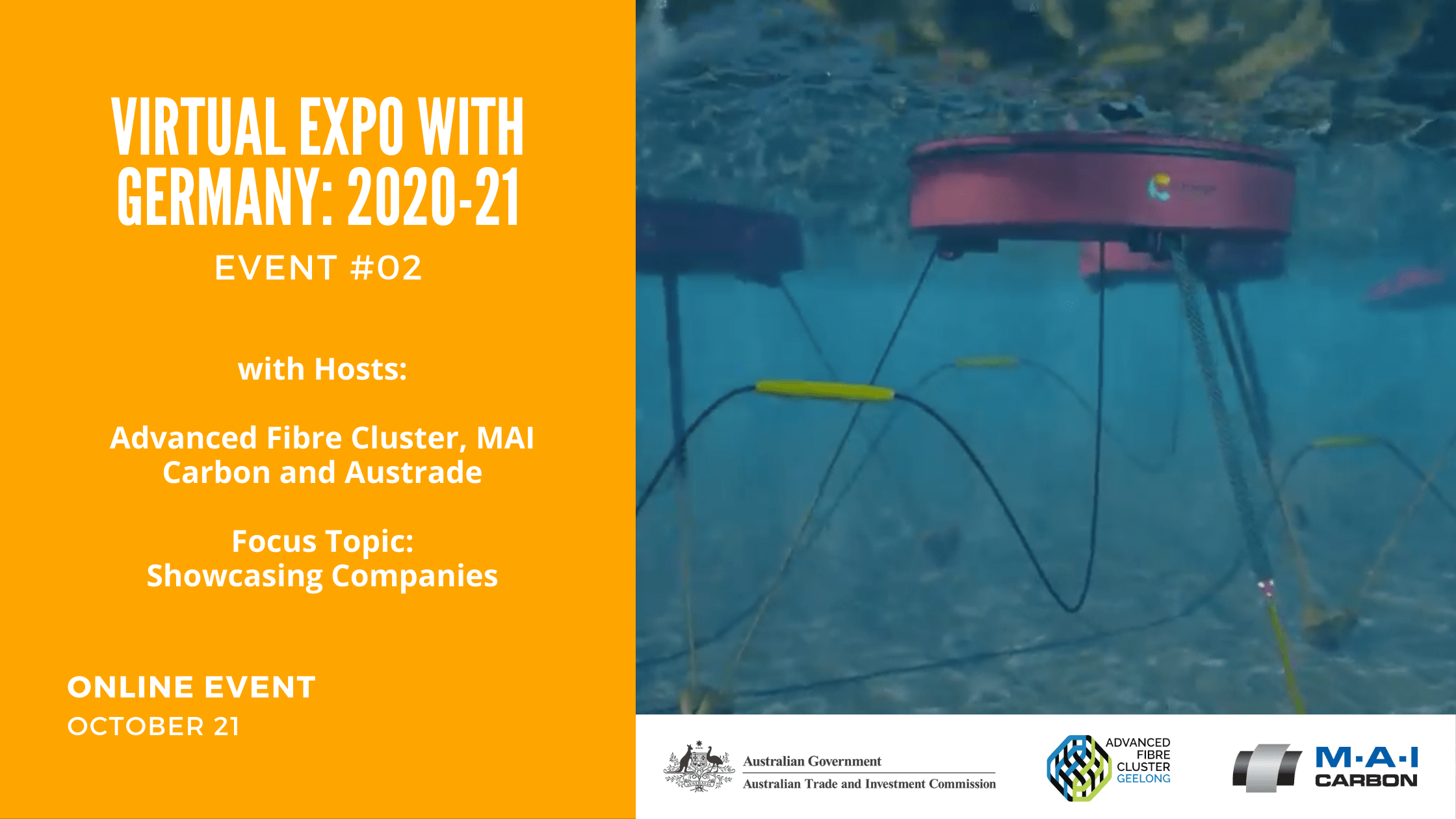 A series of webinars highlighting the opportunities available through Germany's MAI Carbon cluster and Australia's Advanced Fibre Cluster.
In this second event, we focus on showcasing companies. Learn about the latest in German technology and manufacturing innovation – and hear from leading Australian carbon fibre composite makers – at the next event in our Australian-German carbon fibre innovation series.
Speakers include:
Tyrolit – Juerg Schnyder
M&A Dieterle  -Bettina Schrick
ACS-Australia – Paul Falzon
Quickstep – David Doral and Krishna Oruganti
Sykes Racing – Mark Nothnagel
TU Dresden, ILK – Michael Krahl
The registration link below will direct you to the German registration site. After completing the required fields (those with an asterix) please click on "Send Invoice" and you will receive an email for this FREE event.