Shaping Solutions: Carbon Fibre and the Circular Economy #2
September 9, 2020 @ 4:30 pm

-

5:30 pm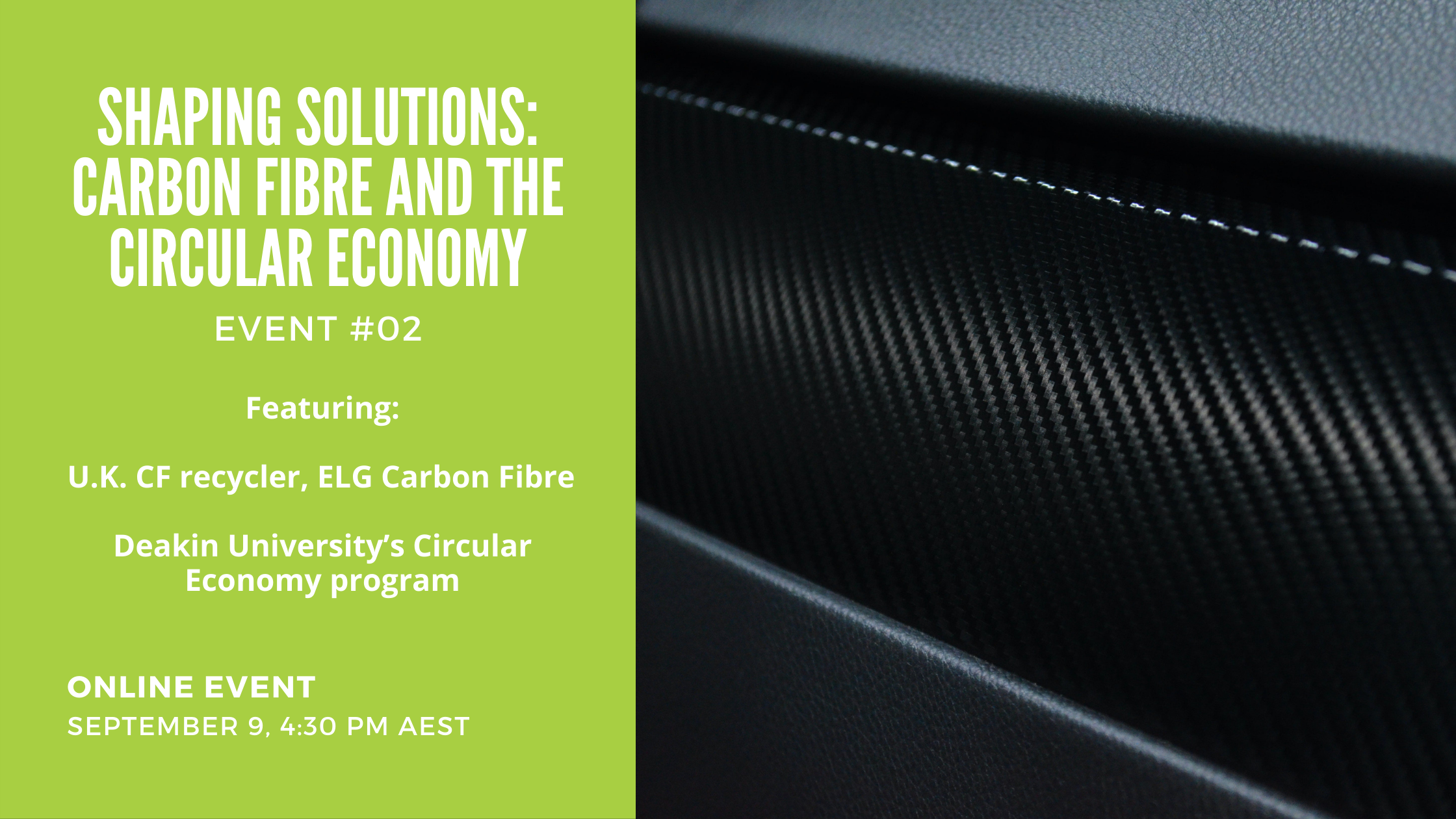 Carbon fibre is highly valued for its strength, stiffness and light-weighting quality. But how can we extract more value from such a highly prized product, and how can we help solve some of the environmental challenges?
In this second event, we hear from ELG Carbon Fibre; the world's first commercial-scale continuous recycled Carbon Fibre operation. In addition, Deakin University's Circular Economy program leader, Catherine McMahon shares the key principles of a true "circular economy", what the Deakin strategy is and how industry can support this.
About ELG Carbon Fibre
ELG Carbon Fibre operates the world's first and largest carbon fibre recovery plant in Coseley, West Midlands, in the UK, employing 103 people, sourcing feedstock from around 10 countries, including Australia, and selling products to customers in more than 35 countries, again including Australia. ELG services the automotive, aerospace, electronics, rail, oil and gas and renewable energy sectors.
About Deakin University's Circular Economy Initiative
Materials in today's society have primarily been designed with a single life in mind. Today we are posed with a challenge for re-imagining how the life of these materials can be extended through recycling, re-purposing and reuse. Ultimately the focus needs to be on re-designing both materials and products with multiple lifetimes in mind, all the while retaining material value through each lifetime. The
Institute for Frontier Materials
who are a leading materials research institute in Australia intend to answer this challenge and help to accelerate the transition from a linear to a circular economy.