High performance fibres technology seminar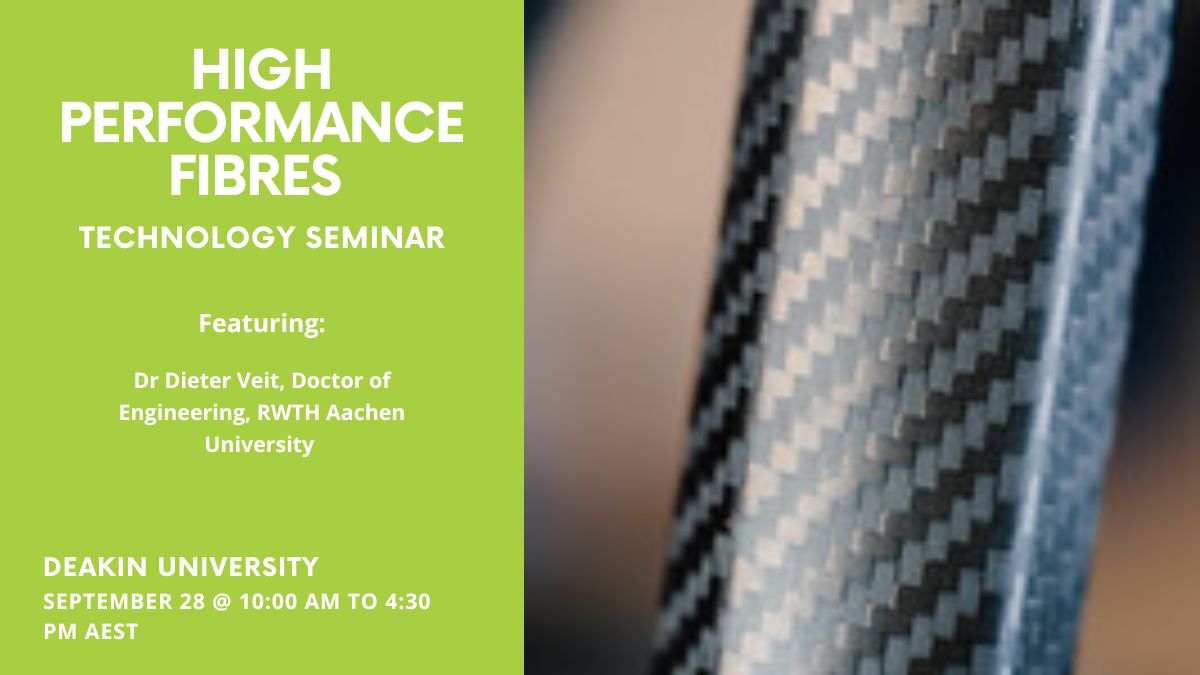 Join Composites Australia, hosting Dr Dieter Veit, Doctor of Engineering at RWTH Aachen University for a seminar on high performance fibres. Dr Veit has worked in textiles for more than 30 years. His latest book, 'Fibres: History, Production, Properties, Market' will be released this year.
High performance fibres can offer high strength, high modulus, thermal stability at high temperature and/or chemical and solvent resisting mechanical properties. High performance fibres can also be intelligent, smart and connective and possess anti-fungal, anti-microbial and hyper allergenic properties.
The seminar will cover a wide range of high performance fibres including glass and carbon fibres, ceramics, PE (Dyneema) and Aramid as well as PET, PA and PCE for technical applications and natural fibres including hemp.
The seminar includes the following additional speakers:
Dr. Christopher Hurren: Motorcycle Clothing for Protection and for Everyday Use
A/Prof. Alessandra Sutti: Textile Treatments for Apparel and Beyond
Dr. Maryam Naebe: Sustainable Fibre-based Materials: Production and Applications
Darren O'Loughlin, Business Development for Colan Australia: A quantitative evaluation of Polyacrylate fibres (PCAs).
Date: Wednesday, September 28
Time: 10:00 am AEST to 4:30 pm
Location: Deakin University, 75 Pigdons Road, Waurn Ponds, NA Building, Room NA 1.418 Seminar Room 1B